2018 Crues-Kressel Award
The Crues-Kressel Award is for Outstanding Contributions to the Education of Magnetic Resonance Technologists.
The recipient of this year's award is:
Vera K. Kimbrell, BS, R.T. (R)(MR), FSMRT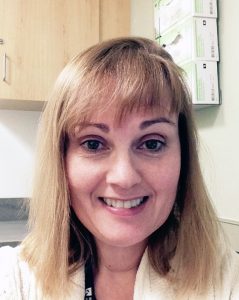 Vera Kimbrell, BSRT(R)(MR) attended the University of Central Arkansas & the Baptist School of Radiology in Little Rock. AR USA. She completed Radiology school in May of 1981 and her Bachelor of Sciences in Health Care in September of the same year.
Vera worked in CT and Ultrasound at the Baptist Hospital in Little Rock, AR, and obtained Registered Diagnostic Medical Sonographer certification in 1984. When MRI was introduced clinically in 1985 she was chosen as the first MRI Technologist at Baptist Hospital. When the second system was added in 1988 Vera was promoted to Lead Technologist and Manager of the site which included training responsibilities for students in MRI. In December of 1993 she moved to Massachusetts and accepted a position as a Staff Technologist at the Brockton location for Shields Health Care.
Vera passed the first MRI registry in the USA in 1995. In 1999 she was given the responsibility of protocol development and staff education at Shields. In 2002 Vera was promoted to MR Application Specialist and Trainer for all 16 sites located throughout Massachusetts and Rhode Island. Vera has developed numerous educational presentations for MRI, and has been an invited speaker to technologist meetings as well as other healthcare organizations. She has traveled extensively to provide quality MRI education and promote professionalism. In 2002 Shields introduced an MRI accelerated internship program for Radiologic Technologists in conjunction with Mass College of Pharmacy and Health Sciences in Boston, MA.
In 2012 joined the Brigham and Women's Hospital as Clinical Educator for the MR department. This move allowed her to gain experience in research MRI and learn new and innovative technology. BWH is rated as one of the top 10 hospitals in the USA and allows many opportunities for growth and development. She has been an adjunct professor in MR at Massasoit Community College in Brockton, MA, and currently at Massachusetts College of Pharmacy and Health Sciences in Boston, MA.
Vera has been a member of the SMRT since 2002. She has served in various roles including committee chairs, and participated in annual meetings since 2005. As a member of the Policy Board and in key executive roles (Secretary, President) Vera has endeavored to advocate for MRI technologists and the SMRT in every avenue of the healthcare industry with a slant toward MRI Safety. Currently Vera is the Chair of the SMRT Safety Committee, and is active on the RECEEM, Signals Newsletter, and Education Committees.