2018 Distinguished Service Award
This award is given to recognize outstanding contributions and extreme level of effort and service to the operation, effectiveness, and good reputation of the Society. The recipient of this year's award is:
Maureen Hood, Ph.D., RN, R.T. (MR) FSMRT, FAHA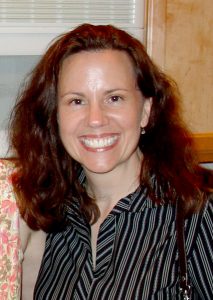 I have always felt uncomfortable writing about myself, so I find writing this bio a bit difficult. I joined the SMRT in the early 1990's because I felt real professionals should be involved in professional societies in their field to keep current and contribute to one's field of endeavor. The SMRT has always been the world's leader in promoting the science and education of the field of MRI and I am very proud to have played a small part in that and I plan to continue to support and promote the SMRT for the rest of my career. I feel privileged to have served on the Policy Board, the Executive Board and as President. I have always enjoyed serving on committees and encouraging others to get involved in the SMRT activities. I am a registered MR Technologist through the ARRT and a registered nurse licensed in the State of Maryland. I have a BS in Biology and an MS in Informatics. My dissertation work on my PhD was on the study of heart failure using cardiac MRI and bench science techniques to look at changes in proteins with heart failure. I currently run the cardiac MRI program at Walter Reed National Military Medical Center and I run my research lab at the Uniformed Service University in Bethesda, Maryland. I am very active in MR education and safety as well as research. I plan to continue to contribute to the SMRT in any way I can.