2018 Fellows of the Society
This award is given in recognition of significant and substantial contributions to the mission of the SMRT. The recipients of this year's award are:
Carol Lee, BS, R.T., (R)(CT)(MR)
Rhonda F. Walcarius, B.Sc.,MRT(R)(MR)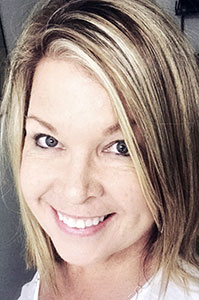 Carol Lee, BS, R.T., (R)(CT)(MR)
Carol Lee, BS, R.T., (R)(CT)(MR), received her Bachelor of Science degree in Radiologic Health Sciences from the Medical University of South Carolina in 1984. Ms. Lee graduated from Greenville Technical College with an A.S in Radiologic Technology in 1982. She is a Registered Radiologic Technologist and received both CT and MR advanced certification from the ARRT in 1995.
Carol started her career in MRI in 1990 as the Chief Technologist of a CT/ MRI Imaging Center in northern CA. She also worked as an MRI Technologist at Kaiser Permanente Neurology Medical Center in Redwood City, CA. She moved back home to SC in 1992 where she worked as a CT and MRI Technologist at Greenville Hospital System until 2000. She continued her MRI career working for Insight Health Services on a mobile MRI at multiple MRI sites where she stayed PRN for a number of years. She is currently the MRI Manger of two magnet sites at Piedmont Orthopaedic Associates in Greenville, SC, where she has worked for over 16 years.
Carol has been a member of the SMRT since 1998. She was instrumental in the formation of the South Carolina Chapter of the SMRT (SC SMRT). She served on the SMRT International Policy Board from 2009-2012. While on the policy board she was the Regional Chair 2009-2010, the Annual meeting Program Chair 2010-2011, and the Chapter Chair 2011-2012. She has co-chaired SC Chapter SMRT annual educational seminars for the last 12 years. She has also co-chairs many educational registry reviews the same weekend as the SC Chapter and regional meetings. She has served as the Secretary of the SC SMRT and currently serves as the President of the SC Chapter of the SMRT for many years. Carol believes the SMRT provides excellent continuing educational opportunities. Her Co-Chapter officers tout Carol as being one with creative ideas and innovative methods of display while adding so much to the organization of their chapter meetings. She has served on many SMRT committees. She loves to document the SMRT meetings she attends with pictures to share on social media, signals and in videos. She has contributed to the Signal news as Chapter Chair, Program Chair, Regional Chair while on the Policy Board and as a chair of the SC chapter with many photos and SMRT meeting highlights. She has served on many SMRT committees over the years. She was awarded the SMRT Distinguished Service Award in 2013.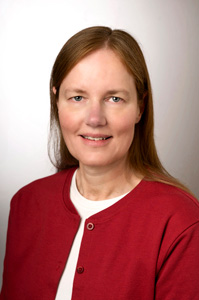 Rhonda F. Walcarius, B.Sc.,MRT(R)(MR)
Rhonda Walcarius is currently employed as an MR and CT technologist at Sunnybrook Research Institute in Toronto, Ontario Canada. In her many years as an MR technologist, Rhonda has been an active volunteer in helping to educate other MR technologists. She was involved in the initial development of the MR program at the Michener Institute in Toronto Ontario Canada and taught MR physics, anatomy, pathology and methodology when it became a part-time program. She has chaired and/or co-chaired Canadian MR technologist, CAMRT, SMRT annual and SMRT regional meetings. As a volunteer for the CAMRT, Rhonda was a member of a committee which developed the CAMRT MR certification exam and also chaired this committee from 2003-2006. Rhonda has been active in many committees within the SMRT over the years including the bylaws, education, home studies, RCEEM, Signals, chapter reorganization and program committees. Rhonda was elected to the SMRT policy board in 2012 and was elected to the executive board as secretary in 2014. Currently, Rhonda is the SMRT representative for the ISMRM Cardiac MR study group. Rhonda is very grateful for all the opportunities she has had in her career so far and feels extremely honored to be nominated for SMRT Fellow of the Society Award.