By Martin Sherriff, B.App.Sc., R.T. (MR), 2019 Annual Meeting Program Committee Chair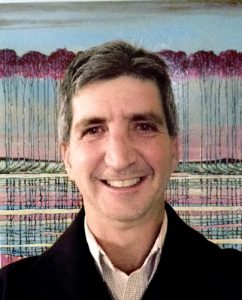 Welcome to our first of many posts as we begin the run up to our 2019 Annual Meeting! Over the next 10 months we will keep you updated on progress being made to the Annual Meeting program and speaker list, new features of the meeting, and what to expect in Montréal.
While we've just said Au Revoir to a great meeting in Paris, France, soon it will be Bienvenue to the 'Paris of North America'… Montréal! A big thank you to Dora Grauballe, 2018 Program Chair, and the entire 2018 Program Committee for a stimulating and exciting meeting.
Yes, it's only 10 short months away from the 2019 meeting in Montréal so mark your calendars for May 10–13, 2019 for the 28th edition of the SMRT Annual Meeting. Plan to arrive on Friday afternoon in time for the evening festivities.
Start checking out flights into YUL and begin your search for the best place to find a Smoked Meat Montréal sandwich and Poutine. More on Montréal later… !
The SMRT Program Committee is hard at work putting together a highly educational and entertaining meeting that holds true to our mission of advancing global education in the field of MR. Some topics that will be covered in Montréal will be Body Imaging and PET MR. Stay tuned for more information over the 10 months… the countdown is on. Check our website frequently for updates.
For those who practiced their French for Paris, keep up the good work and start on your Québécois… eh!
The Program Committee and I look forward to seeing many old and new friends in Montréal.
Thanks and see you soon,
Marty