By Martin Sherriff, B.App.Sc., R.T. (MR), 2019 Annual Meeting Program Committee Chair
It's December of 2018… and where has the year gone?
These past twelve months have been a blur. Paris seems like it was yesterday but it was 5 months ago, and Montréal 2019 seems so far away but is a short 5 months away. So at the halfway mark between SMRT Annual Meeting.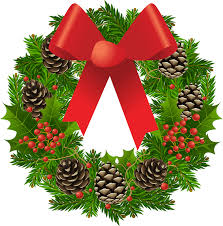 It's also the yuletide season… work Christmas parties that sometimes get a little awry, catching up with friends who you haven't seen all year that you've promised to do so more often each year and yet, here comes Christmas again, spending time with family, yes even the outlaws (aka the beloved in-laws), and of course whether Santa thinks if you've been naughty or nice.
For those who have attended previous SMRT Annual Meetings, you may have noticed some supple changes. In past years, the first event was the Poster walking tour. For Montréal, this will be preceded by the first Friday evening session on MR Safety Physics. In this session, there will be four presentations, of which I'm sure at least one of the speakers requires no introduction. That would be first SMRT president from Europe, Titti Owman.
Another new feature for the 2019 Annual Meeting is the President's Lecture and session. The highest scored proffered paper each year is awarded the President's Award which will be presented in this session. Each year, the quality and technical acumen from these Radiographers and Technologists are astounding. Also, this year, there will also be the inaugural President's Lecturer. Both Chris Kokkinos and I are thrilled and honored to have secured an absolute legend in the world of MRI for the inaugural Presidents Lecture. We will be announcing the President Lecturer early in the New Year… So please stay tuned.
Another feature of the 2019 Annual Meeting will be the "Artifacts Game Show." The presenters would really like submissions of artifacts from you, the Radiographers and Technologists who encounter and discover artifacts, how you remedied artifacts or not and especially the weird and wonderful. Please collating these for submission in the New Year.
I would like to thank the Radiographers and Technologists who submitted abstract for the 2019 meeting. These contributions are what makes this meeting such a valuable experience. Learning from your peers throughout the world on their work practices, developments and expertise is a huge benefit. For my mind, the biggest benefit is the networking opportunities with poster submitters and proffered paper presenters. Being able to "pick their brains" and share your own experiences has been extremely valuable.
I'd like to take this opportunity to wish you all a very Merry Christmas, and a happy and prosperous New Year from myself and all the 2019 SMRT Program Committee members.
I look forward to meeting you in the New Year.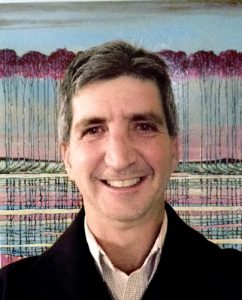 Merry Christmas & Happy New Year
Marty
2019 SMRT Program Chair