By Shawna L. Farquharson, M.Sc.(R), 2019-20 SMRT President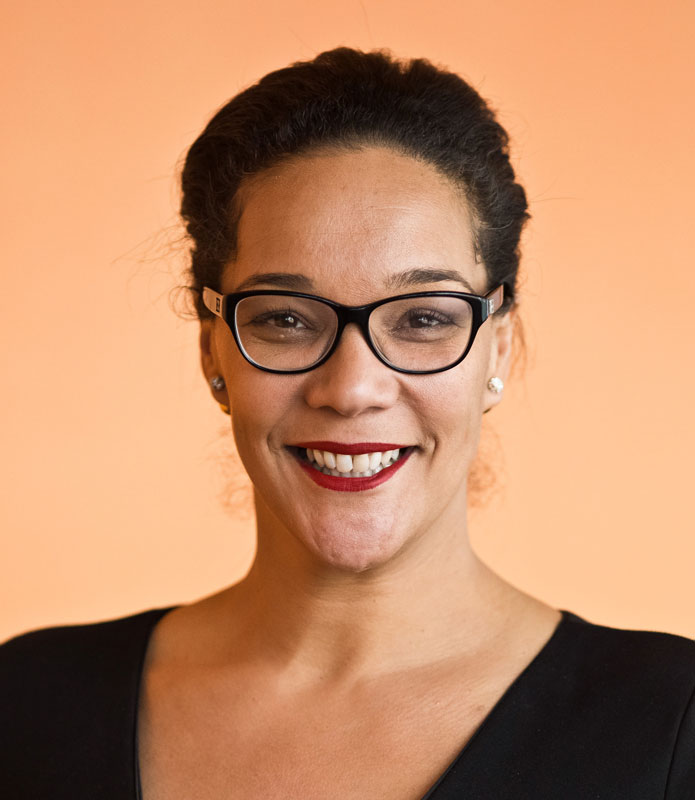 For almost 30 years, the Society for MR Radiographers & Technologists (SMRT) has delivered world-class MR focused education programs specifically developed for radiographers and technologist around the world. We have strived to provide education that empowers MR radiographers and technologists to help elevate their profession by staying informed of current and advancing imaging techniques and protocols. The MR education provided by the SMRT is presented by the most knowledgeable experts from a wide range of professions within our industry.
I am proud to be a part of a community that has a strong connection with the International Society for Magnetic Resonance in Medicine (ISMRM) – as this sets our society apart from any other Clinical, Radiological, or Scientific organization. The deep commitment of the SMRT & ISMRM to promote collaboration within and across the MR community has created one community of many MR professionals all aligned with an MR focus. The SMRT & ISMRM educational programs actively bring together MRI Scientists, Clinicians, Radiographers, Technologists, and Industry members from around the globe. Many of whom are world leaders in their field, and all of whom share the common goal of translating scientific advances to improve patient care. In addition to being part of this inspiring global community of MR professionals, you are a part of an organization that values and actively promotes the role an educated MR Radiographer & Technologist has in implementing scientific and vendor advances in both the clinical and research settings.
Over the years, the SMRT has provided me with a platform and recognition for my work, it has also given me personally (through my involvement in the ISMRM Study Groups) invaluable opportunities to learn from, and network with, others in my field of Diffusion MRI. I genuinely believe that being part of this organization has directly helped advance my career both as a clinical researcher and an MR Radiographer. The icing on the cake has been the networking opportunities at the conferences that have led to beneficial professional connections, started some great collaborations, and also resulted in lifelong friendships.
I was first drawn to the SMRT because of the opportunity to learn from MR world-leaders about the basic theory and the clinical applications of new (and not so old) MRI techniques. My first international conference was a fantastic experience, but exhausting! I was up before sunrise sessions every day where I followed the clinical tracks for MRI Theory; I would grab a quick coffee, and then would be off to the Plenary sessions, then another coffee before heading back in for a day of DWI, fMRI, MRS, and all the other sessions. This was in addition to the honor of receiving the SMRT President's award for my first abstract submission!
As we open a new membership year on October 2nd, I would like encourage you to renew your membership or become a new member of this exciting and active society. Being a member allows you access to the very best MR education, provides opportunities for you to network with MR professionals around the globe, and receive substantial member discounts. You will get previews and first access for events, annual meetings, and some events are even free to members. The annual meeting is often considered the highlight of the year, yet there is much more to SMRT throughout the year. SMRT offers year-round virtual meetings, in-person national chapter and division meetings, and access to the in-depth online e-learning center with hundreds of on-demand courses and many collaboration opportunities with ISMRM study groups for your area of expertise. I highly recommend you get involved at every opportunity and help represent Radiographers & Technologists within this world-leading community.
If you need any more incentive, this year, the annual meeting will be hosted in Sydney, Australia, 17-20 April 2020. I am excited to announce that the abstract submissions are FREE and are due by 06 November! So get membership early and take advantage of the free abstract submission. Plan a work trip and take an adventure of a lifetime – Australia is a truly amazing country! I moved here in 2004 intending to be here for one year, it has been more than 15 years now, and I have not looked back. I am still amazed by its beauty and wildlife. There are so many wonderful animals that are exclusive to Australia. My personal favorite would have to be the wombat – "an adorable marsupial that is as cute as it is solid!" I am so excited to have the annual meeting in my own backyard, and I am eager to share the wonders of Sydney with you all.
Shawna Farquharson
2019-20 SMRT President