By Kirsty Campbell, NDMDI, PG.Dip. (MRI), SMRT Virtual Meetings Program Committee Chair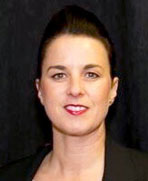 The Virtual Meetings Program has been a new initiative driven by its dedicated committee, our goal and our focus – Providing high quality MR education by experts in their field to the wider MRI community. To be part of the initial stages of development has been a huge learning experience, and with the support of the SMRT Policy Board and ISMRM Central Office I feel the platform has been set-up for ongoing success.
The Virtual Meetings are free for members and allows the opportunity for people to gain knowledge from our community experts without travel. The live presentations are followed by time for discussion – to provide the audience of MDs, PhD, MRI Technologists and Radiographers with the opportunity to 'Ask the Experts' questions about the challenges they encounter, techniques they use and the experience they have in their field. The ability to converse with other attendees during the event from all over the world has opened up another space to share, this will benefit many and strengthen our community further.
The program alternates between time zones to ensure we offer MR education to as many countries as possible. I look forward to seeing many loyal attendees every month, but also reaching new people from various parts of the world such as Japan, Egypt, Greece, Chile, Sri Lanka and many more. 2019 has had many outstanding presentations and one of the many highlights being the Women in Leadership – insight from our ISMRM & SMRT MR Community Leader's. A bonus of my role as the Chair of the Virtual Meetings Program Committee, I get to collaborate and have insightful time with such amazing people as Karla Miller, Shawna Farquharson, Roberta Kravtiz, Pia Sundgren, Margaret Hall-Craggs and Chris Kokkinos who have directly influenced my career. I am also looking forward to meeting and in-person thanking the many other fantastic presenters on the program at the 2020 Annual meeting in Sydney, Australia, this coming April.
The SMRT Virtual Meetings Program Committee has had a successful year of SMRT & ISMRM study group collaborations with over 1500 registrations and reaching nearly 50 different countries. The collaborations have allowed us to bridge the gap between the SMRT & ISMRM multidiscipline membership with the development of the "One Community" I look forward to 2020 and building on this platform to bring you exciting Virtual Meeting topics such as MR Pediatrics, PET-MR, MR of Cancer, MR Safety and many more.
I highly recommend getting involved with SMRT, what I have gained from my experience on the Policy Board, the many committees I have served on and the lovely SMRT family who have invested their time and knowledge through exceptional leadership and mentoring has helped me grow in my own professional career and also personal development has been worth every second.
Kirsty