By Shawna L. Farquharson, M.Sc.(R), 2019-20 SMRT President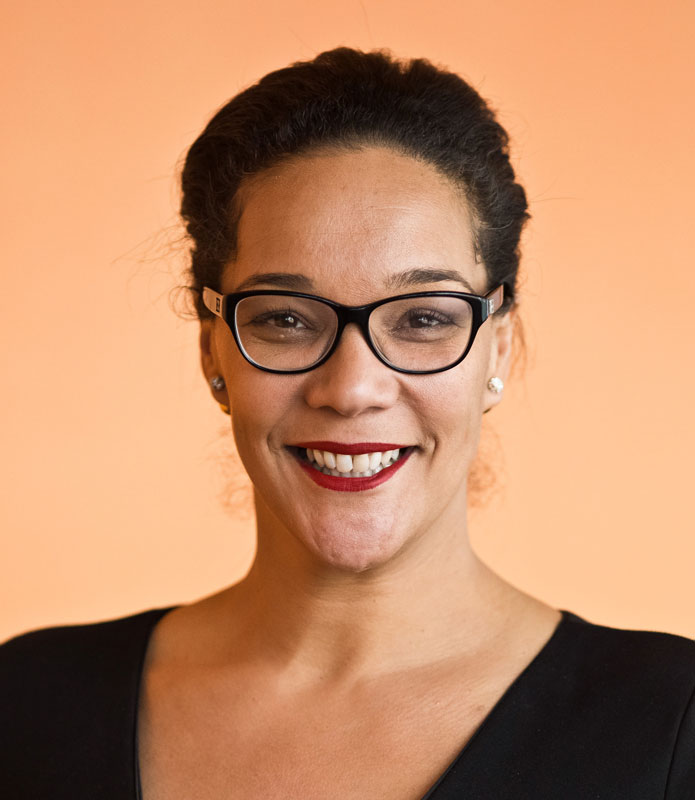 Dear SMRT Family,
Firstly, I would like to wish each and every one of you a Happy New Year, and the very best of wishes for the next decade!
I can honestly say that this past year as President of the SMRT has been an absolute career highlight! It has genuinely been an honor and a privilege to serve such a dynamic, committed, vibrant and proud community of MR professionals. Having met and worked with so many of our current and future MR Leaders and MR educators this past year – I have to confess that I am truly excited for our professional future and I believe that as a global community we are in a great position to take on the challenges of this next decade.
There are so many great highlights to mention, almost too many to feature in one blog. In this edition, I am going to introduce you to just a few of my amazing team members from the various SMRT committees that are working hard for you.  You will get to know each committee a little bit better, as I feature additional members in my next post.  Make sure you click on the links in this blog, so that you can read first-hand about the excellent work our international leadership team has been doing on your behalf.
My Presidential term started with the development of the '2019-2020 SMRT Strategic Plan'. (No small task I can assure you :). I am proud to inform you that we have really listened to your responses from the 2019 membership survey, so I personally thank all those that got involved – your feedback was invaluable. As a result we have developed, delivered and embarked upon the implementation of a comprehensive, visionary and deliverable Strategic Plan that addresses our organization's current and future needs. There are over 100 initiatives that will:
Provide education for the next decade that meets the needs of MR Radiographers / Technologists globally
Grow and unite the SMRT community
Promote and communicate the value of the MR Radiographer / Technologist to the wider community
Many of you will be aware we have, with great success, already rolled out a number of key initiatives this past year to help bring World-Class education directly to you!
Our Virtual Meeting Program Committee (VMPC) has delivered 11 virtual meetings and MR Learning Labs to over 1500 meeting attendees from 50 countries. Click here for more details about this exciting initiative from Kirsty Campbell – SMRT VMPC Chair. The highlight for me was being one of the team presenting at the 'Women in Leadership' joint virtual meeting which we held with ISMRM in December. It was truly an honor to present alongside such an exceptional leadership group that included Roberta Kravitz, Pia Sundgren and Karla Miller – with esteemed moderators Margaret Hall-Craggs and Chris Kokkinos. I think everyone involved realized the power and value of coming together and (openly & honestly) sharing our knowledge and experiences. If you haven't seen it, and you're a member of the SMRT or ISMRM it is still available and definitely worth a watch if you are (or you are on the path to becoming) a team leader, team manager or industry leader.
The SMRT & ISMRM combined are more than 9,000+ of dedicated MR Clinicians, Scientists, Radiographers, Technologists, Allied Healthcare Professionals and Industry leaders. Our passion for magnetic resonance and our unique societies allow us to contribute and share our ideas.  It is that collaboration and dedication to MR education, that continues to help our membership grow and thrive. This is why I am so excited for the sensational program planned for our 29th Annual Meeting in Sydney, Australia this Autumn (April 2020). This year the focus is on 'Celebrating Scientific & technical advances and their Clinical Translation' – an area that I am really passionate about! As MRI Radiographers & Technologists we have the power through knowledge to help effect change in healthcare and healthcare delivery. Our Annual Meeting Program Committee (AMPC) has delivered on this objective and organized presentations from world-leading Clinicians, Scientists, Radiographers and Technologists on a really exciting and relevant range of topics. I can guarantee that no matter what stage you are in your MR career – there is something in this year's annual meeting for everyone. Click here to find out from Claire Mulcahy – SMRT AMPC Chair, about what she and her team are most excited about.
Finally, I would like to take a moment to thank everyone from around the world for their kind words and offers of support re: the Bushfires in Australia. Having lived in this beautiful country for the past 15+ years 'the Bushfire season' is something that is a challenge for Australia over summer every year, but this summer it has been particularly devastating. It is 'day-by-day' at the moment, but we are hoping the rain and the cooler weather will set it soon – so that we can start pulling together to provide the support needed to those affected. The ISMRM & SMRT leadership will keep you all up to date about any initiatives where your offers of support could be directed.
It has been an absolute pleasure meeting so many of you this past year at meetings in China, North America and Australia & New Zealand – and a delight getting to 'virtually meet' many of you in the chat room during our virtual meetings. Your passion and commitment to our profession has been inspiring.
I am looking forward to 'virtually chatting' with you at the next virtual session in February, and I am excited about seeing many of you in Sydney in April!
Shawna Farquharson
2019-20 SMRT President