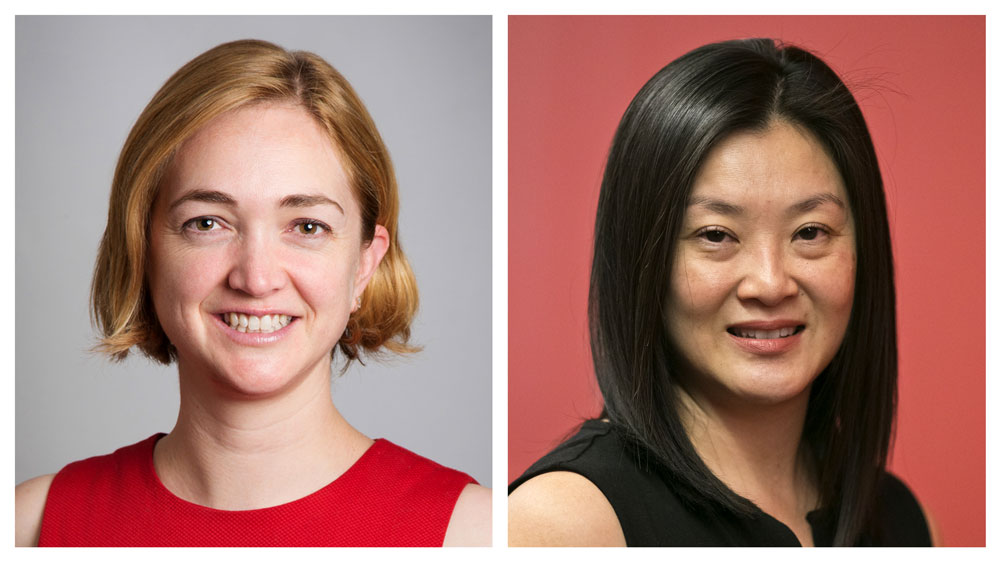 To the SMRT & ISMRM Community,
In light of the COVID-19 pandemic, our Annual Meeting Planning Committee (AMPC) have worked hard these past few months to ensure that we bring you the 29th Annual International Meeting of the Society of MR Radiographers & Technologists (SMRT) in a safe and accessible format. The SMRT AMPC echo the sentiments of the ISMRM AMPC and thank you for your patience as we finalize our meeting details in the virtual meeting format, which will be hosted from Saturday 8th – Friday 14th August. Our stellar AMPC team, with the help of the amazing Central Office staff, have risen to the many challenges of the year and worked hard to create what we hope to be a memorable, educational, and interactive virtual Annual Meeting program. The other good news is that this year no visas, passports or long-haul flights will be required to attend the premier annual international MRI meeting!
The theme of this year's SMRT Annual Meeting is "Celebrating the Translation of Scientific and Technical Advances into Clinical Practice," the aim being to highlight and communicate recent MR advances for improving MR services and patient care. The AMPC has worked hard to ensure that your CE- and CPD-accredited educational program has something for everyone! The program includes perspectives from our international community of clinicians, physicists, and MR radiographers/ technologists, many of whom are world-renowned leaders in their field. Whether you are an early career MR radiographer/technologist, MR manager, MR educator or clinical researcher, this meeting should not be missed; there is something for everyone!
—–
 New this year:
All meeting registrants will be provided with full access to both SMRT and ISMRM programs
The SMRT live program will include "key sessions scheduled around the clock throughout the week—so you can participate at a time that suits"
Each of the SMRT-focused educational forums will feature interactive question-and-answer (Q&A) sessions and/or panel discussions with the expert speakers and moderators
Throughout the meeting, we will be providing a chance for you to connect with fellow attendees around the globe through a series of live social and networking events
We are proud to have a world-class SMRT educational program this year. Special highlights include:
SMRT Plenary Lecture: Prof Pek Lan Khong – "Bridging the Gap in Clinical Translation of Quantitative Imaging Biomarkers"
SMRT Keynote Lecture: Prof Mark Griswold – "Holographic Visualization of Human Anatomy: A 2020 Update"
SMRT President's Lecture: Prof P. Ellen Grant – "The Past, Present, and Future of MRI in Fetal & Neonatal Imaging"
In addition, we have education sessions planned throughout the week on MR Safety, Neuro, MSK, Body, Cardiac, Contrast, Advanced Imaging Techniques, and Management that should not be missed. Another new addition to this year's meeting is the introduction of the SMRT MRI Masterclass! The SMRT Masterclass will feature a series of lectures focused on "The Essentials of MR Physics Provided by Dr Martin Graves." Dr. Graves needs no introduction for most, as he is a world-renowned expert in MR physics education. As an added bonus, there will be live MR Physics Q&A sessions scheduled to provide you with the perfect opportunity to brush up on your MR physics and ask the questions you've always wanted answered!
While we're mentioning new additions to our meeting, between 10-14th August, we will be hosting a number of SMRT International Clinical Sessions. These forums aim to provide a clinically focused educational session relevant to different regions around the world and will be hosted by ISMRM & SMRT members from countries that include the UK, Australia, New Zealand, Greece, Brazil, China, and Japan!
To complement hours of quality educational content at your fingertips, we will also have a virtual Exhibition Hall that will be open at times to cater to attendees in multiple time zones. Be sure to support the exhibitors and get a glimpse of what is state-of-the-art in our field.
The final touches are being made to the preliminary Program-at-a-Glance, which will be posted very soon on the meeting site. For those wishing to start preparing their presentations for the meeting, please see the guidelines: https://www.ismrm.org/20m/guidelines.
We are very much looking forward to sharing our meeting with you!
Kind regards,
Claire Mulcahy, 2020 Program Chair
Thao Tran, 2020 Vice Program Chair