By Nancy Hill Beluk, R.T.(R), 2019-20 SMRT President-Elect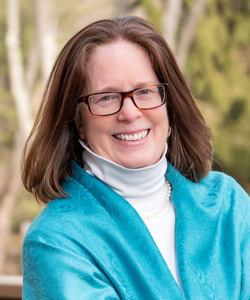 Being from Pittsburgh, my go-to person for quoting is often Fred Rogers. For those who don't know who he is, Fred Rogers was the host of "Mister Rogers' Neighborhood," an American TV show from 1968-2001. While his comments were meant for children, his words resonate for all of us:
"The thing I remember best about the successful people I've met all through the years is their obvious delight in what they're doing. They just love what they're doing, and they love it in front of others."
– Fred Rogers
How better to launch ISMRM-SMRT MR Safety Week 2020 (27 July – 02 August 2020) than with a quote that eloquently sums up three members of the SMRT: Vera Kimbrell, Laura Vasquez, and Sony Boiteaux.
Vera Kimbrell is, and has been, the chair of the SMRT Safety Committee since the beginning of time. Her passion for safety is the motivating force behind our MR Safety Week activities. She and her dedicated committee believe that education is the cornerstone of a safe workplace, and they have worked fervently throughout the year maintaining the high-level of understanding and oversight we have come to expect from this group. Some of their accomplishments include:
A Level 1 Basic MRI Safety video
An Introduction to MRI Safety for All Staff video
4 podcasts to be released during Safety Week 2020
2 Safety articles to be released during Safety Week 2020 (credits available for Members Only

*

)
An Implant Heating presentation
A poster on PPE and Cleaning Tips Inside the MRI to be released during Safety Week 2020
Please click here to read more from Vera in her own words.

Laura Vasquez, a newly elected SMRT Board Member, has been an active member of the ISMRM-SMRT Safety Committee for several years. She has spent the last year as vice-chair shadowing Vera and learning from the best.  Laura will be taking over the chair position following our Virtual Conference & Exhibition in August. Please click here to learn more about Laura in her own words.

Finally, but by no means last, let me introduce you to Sony Boiteaux. Sony is the president of the newly formed North American National Chapter of the SMRT. She has been working tirelessly to put together a much-needed national chapter in North America. She and the NA Board members understand the specific needs of MR technologists in our region and aim to meet those needs through various programs. The North American National Chapter will be hosting their very first event as part of the SMRT International Virtual Conference. Please click here to find out more about the North America National Chapter of the SMRT.

We know MRI safety is not something we need to remember just once a year. It is, after all, one of the most important areas of education for MR radiographers and technologists. At this year's Virtual Conference & Exhibition (08 – 14 August 2020 ), the ISMRM and SMRT will once again feature an MR Safety education program, provided by experts from around the world, as part of our continued commitment of ensuring and helping to maintain best practices for all.
Best wishes,
Nancy Hill Beluk, R.T.(R)
SMRT President-Elect 2019-20
* If you are not a member of the SMRT, click here to join our growing community of MR Radiographers and Technologists!