By Shawna Farquharson, Ph.D., 2019-20 SMRT President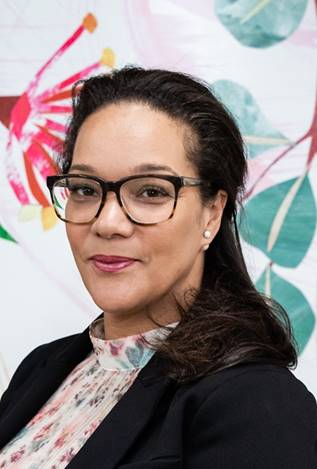 Dear SMRT Family,
Firstly, I am delighted to announce the program for our Annual Meeting is now finalised for 08-14 August! This year the SMRT have embraced the opportunity to create a joint annual meeting program with the ISMRM and celebrate that we are one community of clinicians, scientists, radiographers, technologists, trainees, and industry members! For the first time, all educational and scientific talks will be accessible to everyone across our ISMRM & SMRT community!
For you this means your registration for the ISMRM & SMRT Virtual Conference & Exhibition will grant you exclusive access to 5,000+ presentations, 120+ Live Q&A sessions, 50+ CME credits and 25+ CE credits, and so much more!  We have also planned educational and social networking events throughout the entire week, so just like our traditional face-to-face meetings, there will be a chance for you to connect and interact with other MR professionals from our global community of ~9500 ISMRM/SMRT members.
We have taken the opportunity to celebrate our truly global organisation. With the support of our membership, we have planned international clinical forums for MR professionals from all over the world. We are using the virtual format to showcase talented professionals from Europe, North & South America, and the Asia Pacific region and have MRI sessions planned in Spanish, Portuguese, Chinese, Japanese, and Greek!
We are aware that being a global community means that we need to support our members in different time zones. In recognition of this, and for the benefit of our global membership, we have delivered the program in Coordinated Universal Time (UTC) – the primary time standard by which the world regulates clocks and time. We will also be making available exclusively to all registrants all talks as pre-recorded meeting materials two weeks prior to the meeting. We want everyone to be able to watch the presentations at an appropriate time and at their leisure in preparation for the live Q&A sessions planned throughout the week of 08-14 August.
It has been no small feat organising such a meeting in just a few short months, so I would personally like to acknowledge Claire Mulcahy & Thao Tran (SMRT), Doug Noll & Nicole Seiberlich (ISMRM), and their respective AMPC committees for creating what we hope to be a memorable, educational, and interactive virtual Conference & Exhibition program. I know first-hand the amount of work that it has taken to create this virtual event, so I would like to extend my thanks on behalf of both the SMRT Policy Board and the SMRT membership.
As president of the SMRT, and having connected with many of our members around the world this past year, I know that for many radiographers and technologists, this will be a once-in-a-career opportunity to attend the world's premier international MRI meeting. Now we need you to show your support for this amazing opportunity! Let's see if together we can set a new record for radiographers and technologists attending the Annual International Meeting. It's time for us to stand up, be counted and demonstrate that we as healthcare professionals are an important part of the global MR community!
Secondly, I would like to acknowledge that for many of us the past year has been extremely challenging as we have faced a number of unprecedented crises.
Extreme bushfires devastated regions around the world including Australia, South America and Africa. The impact of these environmental disasters will be felt around the world for many years to come and serve as a tragic reminder that we need to do better as custodians of this planet to prevent such devastation in the future.
The COVID-19 pandemic continues to seriously impact the lives and livelihoods of many our colleagues. To those who have lost their friends and family, our foremost thoughts are with you at this extremely sad time. To those on the clinical frontline fighting what seems like a never-ending battle, we thank you for being the professionals that you are and going above and beyond – even when your own families may be at risk or unwell.
Finally, I would also like to acknowledge and commend those who have joined the fight against racial discrimination: actively standing up with millions of people around the world for equality in their communities these past few months. It has been absolutely heart-warming to see so many acts of solidarity and kindness during these times.
Speaking as someone who has friends and family affected by all of the above world-changing events, I know I speak from a position of privilege. A question I always ask myself is "what can I do from my position of privilege to help and support others?" With this in mind, I know that many radiographers and technologists around the world are experiencing financial hardships due to these crises, and that SMRT membership renewal just hasn't been a priority for their household this year. So I have arranged, with the full support of the SMRT Executive Board, for the establishment of a number of stipends to provide free access for 2020 SMRT annual membership to those experiencing financial difficulties at this time.  Anyone who was a full SMRT member until the end of 2019 and is experiencing financial difficulties may apply. Applications will be confidential, and preference will be given to those in regions most affected in the world by these ongoing crises.
Click here to apply for the 2020 SMRT Membership Stipend
With that, I would like to thank everyone for their support this past year. It has truly been an honour and a privilege representing you as the 2019-2020 SMRT President.
There are lots of exciting things planned for this year's meeting, so keep an eye on your inbox for upcoming event updates. Please also take a minute to show your support for our society and the amazing team that have made this virtual conference happen, and register soon!
I am genuinely looking forward to virtually catching up with you all at our upcoming ISMRM & SMRT V-Event!
Best wishes,
Shawna Farquharson, Ph.D.
SMRT President, 2019-2020