By Thao T. Tran, M.Sc., 2020-21 SMRT Program Chair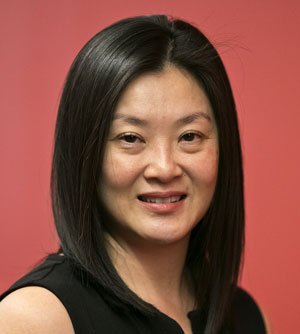 Dear SMRT and ISMRM Colleagues,
First, I want to send big Congratulations to Doug Knoll, Nicole Seiberlich, Claire Mulcahy, and the SMRT and ISMRM teams for a successful and amazing, first-ever, Virtual Annual Meeting! It is with such great pride for me to say that the ISMRM and SMRT have accomplished an astonishing feat of putting together an incredible educational and scientific virtual program for 2020! In a year with so many uncertainties, we were able to pivot, organize, and produce such a high-quality program that really aimed to accommodate different time zones and the new global work-from-home situations for many of us. (Please see SMRT President Nancy Beluk's blog for more information.)
Having attended many ISMRM and SMRT meetings over the years, I, like many of you, really missed connecting with friends and meeting new colleagues face-to-face. However, there were many social events that allowed us all to interact and meet new friends, and the Live Q&A Sessions were an absolute treat as they gave all of us more time than we generally would have had to meet the experts. Being able to view the presentations 2 weeks prior to the meeting gave us a chance to digest the information and formulate questions that gave way to some insightful discussions during the live events.
With the momentum inherited from the 2020 meeting, we are already hard at work planning the 2021 meeting! Whether it be in-person, all virtual, or a hybrid of both, we will deliver a meeting with the same caliber of educational and scientific presentations that have always contributed to SMRT's mission of advancing global education in the MR field. So watch this space for more information about the 2021 Annual Meeting!
Kind regards,
Thao Tran
Chair, SMRT AMPC 2021