By Nancy Hill Beluk, R.T.(R), 2020-2021 SMRT President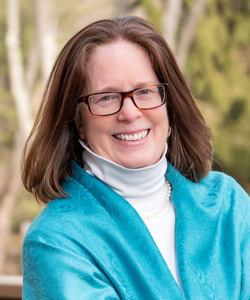 And now, the end is near
And so I face the final curtain
My friend, I'll say it clear
I'll state my case of which I'm certain
Okay, these are not my words but rather a relevant opening verse to "My Way" written by Paul Anka and sung famously by Frank Sinatra (to which many of you will NOT know either of these gentlemen—only showing my age all the more!). But the end of my presidency is near, and my final curtain will be the ISMRM & SMRT Annual Meeting held virtually from 15 – 20 May 2021.  And may I say, I am thrilled to have watched the collaboration between us, the SMRT, and our parent society, the ISMRM, grow and prosper as we celebrate this year's amazing meeting of one community of clinicians, scientists, radiographers, technologists, trainees, and industry members.
What does this mean for you as an attendee? Once again, all lectures, regardless of them being slated for the ISMRM or SMRT, will be available to everyone. And not just at the time noted on the Program-at-a-Glance (PAAG). Each pre-recorded lecture will be available for registrants to view two weeks prior to the start of the meeting, thus giving everyone ample time to view the lectures, prepare questions for the speakers, and ask them either in written form ahead of time or interactively during the prescribed Q&A session. But that's not all; we are also planning ways for you to interact with fellow members across the globe via networking and social events scattered throughout the week.
Ever mindful that some of us are sleeping while others of us are knee-deep in our day, the SMRT sessions will be broadcast twice to accommodate our members across the many world time zones.  Keep an eye on the primary time, set in Coordinated Universal Time (UTC), which should automatically translate to your time zone on your computer. This feature, along with color-coded presentations, should help you navigate the PAAG with ease!
View the Program-At-A-Glance here
If you have not already registered for this year's Annual Meeting, what are you waiting for?!  There is no need to stall. Registration is now open. Why miss out on this wonderful opportunity to learn from the leaders in our society? Become a part of this growing MR community. You will be happy you did.
Please know that the SMRT Executive Committee is ever mindful that not all of us have prospered this last year since the onslaught of COVID-19. In fact, far too many of our MR colleagues around the world continue to face unprecedented financial hardships, leaving membership—and attendance to the Annual Meeting—as an undue burden. Therefore, we have extended the offer of an educational stipend to those members in regions most affected by the pandemic. The stipend may be used to cover the cost of unpaid membership and conference registration dues. If you are facing financial difficulties, please consider applying. All applications will be kept confidential.
Click here to apply for an SMRT Stipend
I look forward to seeing you all at this year's Annual Meeting, old friends and soon-to-be new friends alike. The comradery and exchange of ideas is one I have cherished and have looked forward to each year. And this meeting will be no different, except I will be stepping down as President and handing the gavel over to Anne Dorte Blankholm, whom I know is more than prepared to take over the reins. It has been a pleasure representing the SMRT. I thank you from the bottom of my heart. I will close with the following verse…
I faced it all, and I stood tall
And did it my way.
All my best,
Nancy