By Thao T. Tran, M.Sc., 2020-21 SMRT Program Chair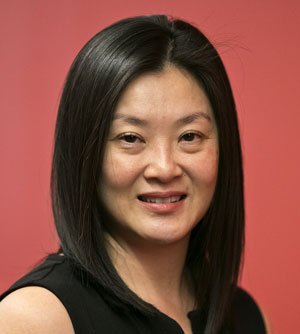 To the SMRT Community,
The 2021 ISMRM & SMRT Annual Meeting & Exhibition is only a month away. The ISMRM AMPC, SMRT AMPC, and the ISMRM/SMRT Central Office have worked diligently to create a well-rounded, educational, and interactive program to address the changing times and our continual need for innovation.
The theme of this year's Annual Meeting is Bridging Gaps: Integrating Clinical Translation of Research Developments in an Evolving Global Environment.  The AMPC has worked hard to ensure that your CE and CPD accredited educational program has something for everyone!  The program includes perspectives from our international community of clinicians, physicists, and MR radiographers / technologists, many of whom are world-renowned leaders in their field.
New this year:
Each session will be 2 hours in duration, beginning with lectures ranging from 30 minutes to 60 minutes in length, followed by live, interactive question-and-answer (Q&A) sessions or panel discussions.
Winners of the the 2021 SMRT President's Award and Research and Clinical Abstract Awards will present their work, followed by two parallel live Q&A sessions: one encompassing the Clinical category and one encompassing the Research category. All SMRT members who submitted abstracts this year have been invited to participate. Come prepared for an interactive session!
Continuing Features:
The 2021 SMRT Masterclass, MR Safety: From Folklore to Physics, is presented by Dr. Donald McRobbie. It is another SMRT Masterclass that's not to be missed! McRobbie's 5-part series and live Q&A sessions will include discussion of topics including: magnetism, induction, conduction, attenuation, and application.
All meeting attendees will have full access to both SMRT and ISMRM programs.
The meeting program is scheduled around the clock, so you can participate at a time that fits your needs.
Pre-recorded lectures will be available on demand 2 weeks prior to the start of the meeting, so you can prepare your questions in advance.
The SMRT International Clinical Sessions presented by members in different regions of the world return.
Live social and networking virtual events throughout the meeting will enable you to connect with fellow meeting attendees from around the globe.
We are proud to once again provide a world-class SMRT educational program this year. Our highlighted lectures include:
Plenary Lecture
Prof. Carolyn Mountford, Trials & Tribulations of Translation into Meaningful Outcomes for the Patient

Keynote Lecture
Prof. Eva Ratai, MR Spectroscopy of Neurological Disease, Infections & Cancer
President's Lecture
Prof. Tom Grist, Go with the Flow: Lessons Learned About the Importance of Radiologist-Technologist Teamwork in the Development of MRA
In addition, to complement hours of quality educational content at your fingertips, we will have a virtual Exhibition Hall that will be open from 10:00-12:00 UTC and again from 22:00-0:00 UTC to cater to attendees in multiple time zones. Be sure to support the exhibitors and get a glimpse of what is state of the art in our field.
The final touches are being made to the preliminary Program-at-a-Glance, check for updates posted on the meeting site.
We are looking forward to sharing our meeting with you!
Kind regards,
Thao Tran, 2021 SMRT AMPC Chair
Rhys Slough, 2021 SMRT AMPC Vice-Chair