By Anne Dorte Blankholm, Ph.D., M.Sc.Radiographer, MRSO., 2021-2022 SMRT President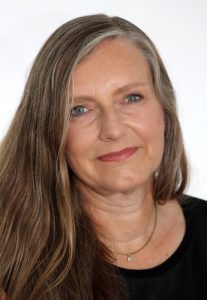 Having worked with MR for more than 30 years, MR safety is always on my agenda.
I remember being part of starting the first MR center in the western part of Denmark. We started with no doors to the scanner rooms (Zone IV), and it was possible to walk directly from the public area (Zone I) to Zone IV. You had to pass a metal detector and a normal door, but still there were no doors between the operating room and the scanner room, meaning that the noise was unbearable. Furthermore, it was not possible to turn off the sound from the intercom for communication with the patient while scanning. This meant that it was almost impossible to answer the phone while scanning due to noise. There was room for improvement.
Back then we were very careful about what was brought into the scanner room, and implants were carefully checked even though most implants had not been tested back then.
I still remember hearing about the terrible accident in New York where 6-year-old Michael Colombini was killed by an Oxygen tank that flew into the magnet. That happened on July 31, 2001, so this year's MR safety week marks the 20th anniversary of the accident.
Implants are getting more and more common while scanners have stronger gradients and faster rise times, and we have much more SAR-intensive sequences available now than we had in 2001. This means that MR safety is more important than ever. Even though we know what causes and how to prevent MR incidents, accidents and close calls unfortunately still happen. Therefore, MR safety should always be on the top of our agenda.
It is my great pleasure to present this year's MR Safety Week, 26-30 July, which offers some excellent opportunities to learn and to get your MR safety knowledge updated.
The program for the 2021 MR safety week includes the following:
Five Podcasts

Monday: A Conversation with Leslie Clouston
Tuesday: A Conversation with Seferino Romo, Part 1
Wednesday: A Conversation with Seferino Romo, Part 2
Thursday: A Conversation with Naeim (Nick) Sanaei
Friday: A Conversation with Bill & Vera

A New Safety Poster
Download the 2021 MR Safety Week Poster here.
Learn & Earn CEU
Collect up to 2.5 Category 1 credits over the course of the week. Each day, we will be offering a course accredited for 0.5 Category 1 credit. Non-members will have the ability to print a certificate when they create an account through ismrm.org (membership not required). Members will be able to view these courses for free after the week.

Monday: MRI Safety: Creating an MRI Safety Culture and Performance Improvement Program (0.5 CEU)
Tuesday: MR Safety Physics (0.5 CEU)
Wednesday: MR Safety: Six Things You Didn't Know About MR Safety (0.5 CEU)
Thursday: MR Safety: Implants and the MR Worker (0.5 CEU)
Friday: MR Safety from a Radiographer/Technologist's Perspective (0.5 CEU)
I would like to thank everybody who contributed to this year's MR safety week and a special thank you to Vera Kimbrell, Sheryl Foster, Nancy Beluk, Sony Boiteaux, Bill Faulkner, Damian Pearce, and Helle Simonsen.
Take time to enjoy the excellent material brought to you on MR Safety Week.
Other News:
It is my pleasure to announce that Cristian Montalba from Chile has been added to the SMRT Policy Board. A warm welcome to Cristian we are looking forward to having you onboard.
With kind regards,
Anne Dorte Blankholm