2021 Fellow of the Society
This award is given in recognition of significant and substantial contributions to the mission of the SMRT.
The recipient of this year's award is:
Joseph S. Joslin, B.Sc., R.T.(MR)(R)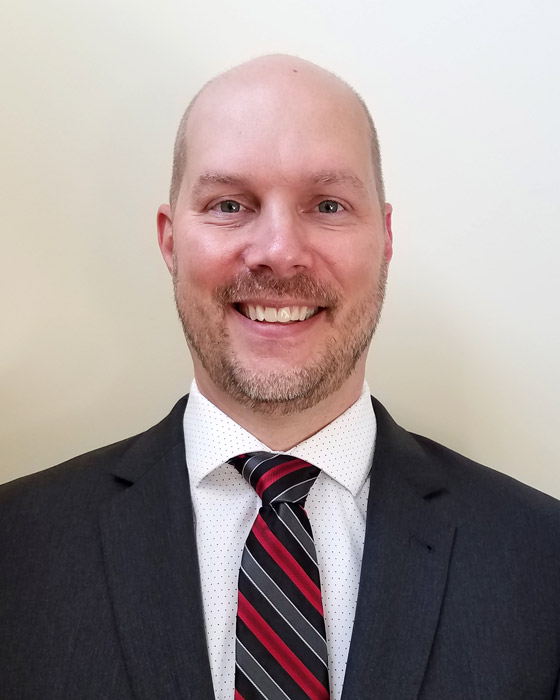 In 1993, Joe co-founded a woodworking company, Advanced Wood Technologies. Through his time there, he learned many valuable lessons about business and customer service that still serve him well today.
In 2000, he entered the radiography program at Grand Rapids Community College, where he graduated with an associate in applied science in radiologic sciences in 2003.
In 2004, he was offered his first job in MRI and has worked in MRI ever since. In 2007, he developed a patient information website about MRI as there were few resources that addressed MRI from a patient's perspective. The website helped fill this void with positive, helpful information. The site grew from a few dozen views per month to over 20,000 per year.
During the last 17 years, his growth in the MRI field has taken him through the clinical roles of staff technologist, lead technologist, and senior imaging specialist (SIS). In the SIS job, he oversaw all body, breast, cardiac, and MSK protocols at 11 hospitals and 5 outpatient imaging centers encompassing 21 different MRI's within the health system. He also performed image quality assessments, developed new business lines, and held membership in committees such as quality, MRI safety, radiology research, and policy, among others.
In 2017, he was elected to the SMRT Policy Board. Since that time, he has had membership in many SMRT committees, workgroups, and taskforces. He has also been the SMRT liaison to the Associated Sciences Consortium of the RSNA, The ASRT MRI Curriculum Review, and the ISMRM Web Editorial Board.
In 2018, he completed his bachelor's degree in biomedical sciences through the University of Wisconsin – Milwaukee.
In 2019, he accepted a role as a MR product sales executive for Siemens Healthineers. In this job, he oversees sales of MRI products and services in the Great Lakes region of the US.
He is currently living in Michigan in the United States with his wife and twin daughters.
Joe is deeply honored to have been nominated for Fellow of the SMRT.