SMRT Hosts First Meeting in Greece!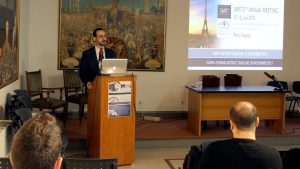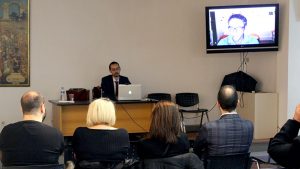 Long time SMRT member George Bouzalis, (MR) organized the first SMRT meeting in Kozani, Greece on 21 January. There was much enthusiasm about the meeting and attendees were thrilled about it. An Introduction to MRI Safety was presented and Chris Kokkinos, B.Appl.Sc., Pg.Cert.(MRI), 2018 SMRT Incoming President joined via Skype to participate and answer questions in Greek! George is planning to organize a second meeting in the summer of 2018. Stay tuned for more details.
If you are interested in organizing an SMRT meeting in your country, please contact info@ismrm.org for more details.