Instructions for using the NEW Online Educational System

Click Here to download a pdf version of the instructions.
NOTE: If you are experiencing difficulties logging in or if the login box is not visible, we recommend using the Google Chrome browser.
If you are using an iPad you will need a PDF reader to view some of the materials. There are many PDF readers available for download in the App Store.
Logon to: https://www.ismrm.org/smrt/smrted/ with your SMRT LOGIN
Login: Your Member Number
Password: Your Last Name (case-sensitive) (no hyphens, punctuation or spaces)
1. If this is the first time you are logging in, please choose your ROLE. (Physician, Technologist, Scientist)

2. Choose "Catalog" tab.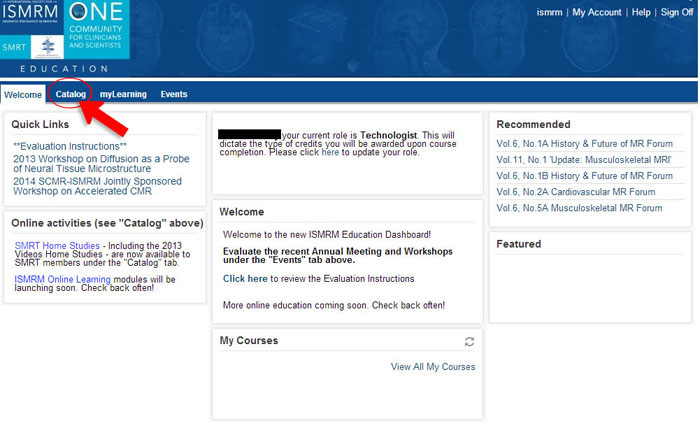 3. Select the test you would like to take. DO NOT TAKE ANY TESTS FOR WHICH YOU HAVE PREVIOUSLY RECEIVED CREDIT.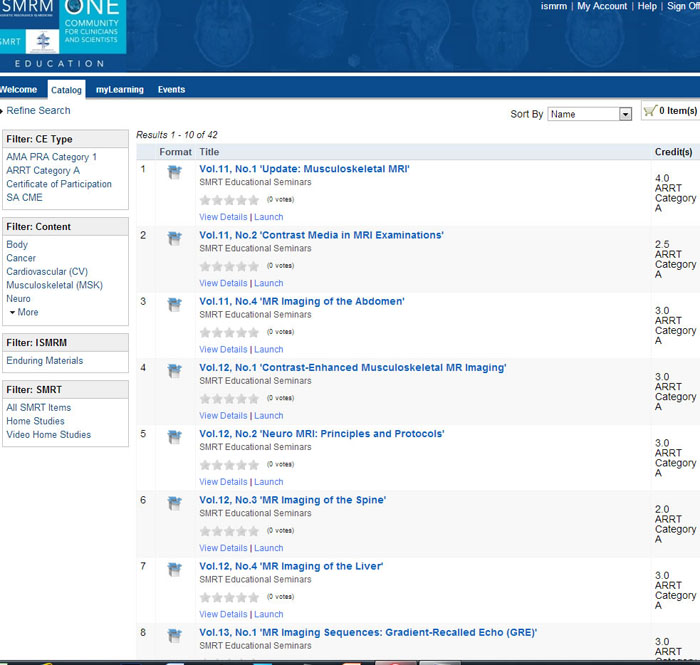 4. After selecting the test you will see this screen: Click "LAUNCH" button.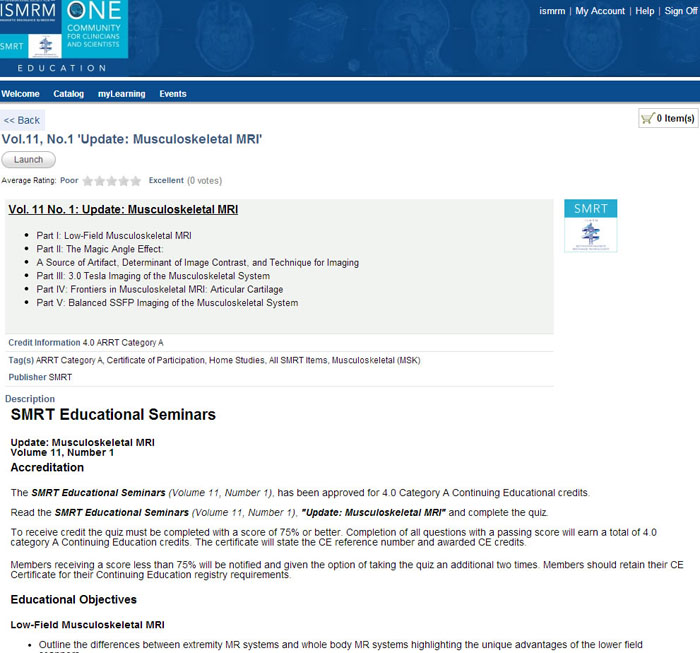 5. Click on "Seminar" or "Video" (if applicable) to launch the educational material.

6. The educational material should open in a new window. Please navigate back to the window above to access the second link to the test.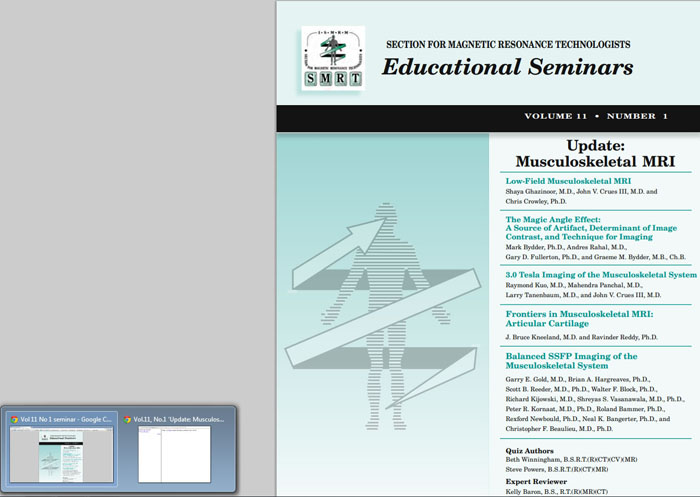 7. After opening the test, please complete the test. The test will be automatically scored. If completed with a passing score you will be able to automatically download your certificate.